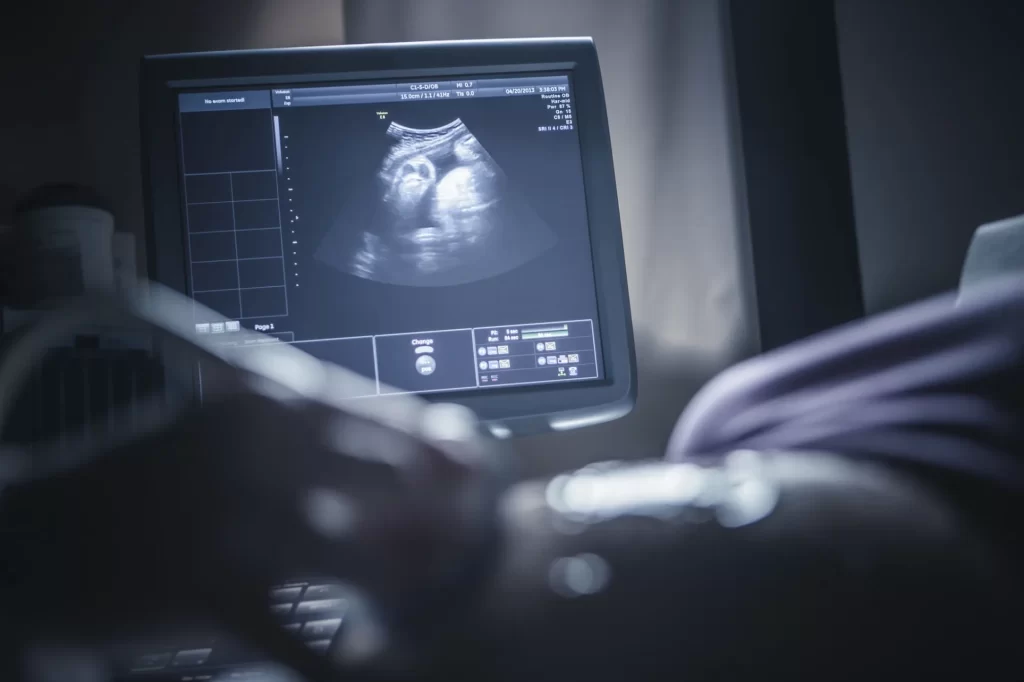 Ultrasound technicians find work in hospitals, doctor's offices and care centers. It can be an extremely competitive field; having certification could make or break your career prospects.
Ultrasound technician careers can save lives while offering attractive salaries compared to other medical jobs – but is ultrasound technician work suitable for you? Let's take a closer look at both its advantages and disadvantages so that we can determine whether ultrasound technician-ing is indeed your dream career choice.
Education and Training
There are multiple paths to becoming an ultrasound technician. From taking a one-year course and starting quickly to earning either an associate degree or bachelor's degree in this field – choosing your degree option will have a major impact on your salary potential.
Accredited ultrasound programs typically combine classroom lectures and clinical internships. Classroom courses cover medical ethics, human anatomy, fetal development, medical terminology and record keeping – while you'll also take specialized classes like cardiac sonography and vascular ultrasound.
When selecting an ultrasound program, look for schools accredited by the Commission on Accreditation of Allied Health Education Programs (CAAHEP) with low student-faculty ratios to ensure you receive top training that's comparable with that of other sonographers entering the workforce. Many programs also require you to pass national registry exams as part of becoming licensed sonographers.
Job Duties
Ultrasound technicians, or medical sonographers, work directly with patients to use equipment that uses high-frequency sound waves to take images of internal organs using soundwave technology. Once collected, these images are then evaluated by physicians for diagnostic purposes. Sonographers may specialize in one or more areas such as obstetric/gynecological sonography; musculoskeletal/cardiac sonography; breast imaging or even vascular, aortic, or neurosonography.
Ultrasound technicians must be meticulous when following specific orders from physicians and producing quality images. You must also interact well with patients, providing thorough explanations about procedures. Furthermore, most sonographers work full time; depending on hospital hours of operation they could potentially work weekends and evenings as part of their job responsibilities.
Salary
Ultrasound technicians typically earn between $62,770 and over $100,000 annually, and higher education, certification, and experience can increase earning potential within this career field.
Many are drawn to this profession due to its attractive salary and patient help benefits; however, this job can also be highly demanding as you will often work with highly sensitive information in a medical environment with potentially harmful pathogens present.
Before enrolling in any school program related to healthcare, it is vital that you conduct extensive research. Communicating with healthcare professionals may also help provide insight and reassure that this career choice is suitable. Furthermore, researching financial aid options to make sure tuition fees can be affordable is also recommended.
Work Environment
Ultrasound sonographers work in various medical facilities. You have the freedom to select where you would like to work – be it bustling hospitals or more sedate clinics – giving you more choice and the chance to find an environment which best matches your personality and professional goals.
As an ultrasound sonographer, you have the chance to pursue further education and eventually become an ultrasound specialist. This career path can be extremely fulfilling for those who enjoy using their professional expertise to help others; those with enough patience to work with patients, doctors and nurses from diverse backgrounds may enjoy fulfilling careers in this field.
Another advantage of sonography as a career option is its financial rewards. Instead of attending a four-year university program, aspiring sonographers can attend vocational schools that provide sonographer training more quickly without incurring significant student loan debts or living expense costs associated with traditional university attendance.