The Future of Electric Vehicles: Advancements and Infrastructure Challenges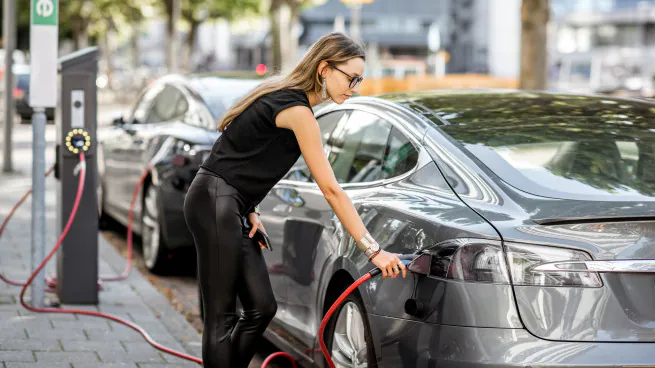 As governments increase their focus on electric vehicles (EVs), now is the time to investigate how industry players are planning for this transition from gasoline-powered automobiles.
One major barrier is range anxiety, the fear that their battery power will run out and leave them stranded. But new technologies are helping reduce battery costs while alleviating drivers' anxiety about running out.
Advancements in Battery Technology
Batteries are central to EVs' success, storing energy and increasing driving range. Unfortunately, battery technology presents its own set of challenges; among them are raw material sources used in production: mining of these minerals requires disturbing large areas; their contamination often travels thousands of miles before reaching manufacturing plants – leaving local communities exposed to health issues, water degradation, and legacy environmental pollution that often stays put for decades afterward.
Advanced battery technologies could transform this landscape. Their new chemistries allow electric vehicles (EVs) to go further on a charge while also helping eliminate risks related to costly or rare materials like lithium or vanadium that pose supply chain or national security threats.
Solid-state battery technology holds great promise as an innovative alternative. Utilizing ceramic separators between anodes and cathodes, solid-state batteries use ceramic separators to increase energy density while also preventing overheating. Both Ford and Volkswagen have invested significantly in start-ups like Factorial Energy that aim to commercialize solid-state batteries sometime between 2028-2030.
Advancements in Charging Technology
Though EVs tend to cost less than traditional gasoline vehicles, charging time remains one of their major drawbacks. While fueling up an ICE car only takes minutes or hours at most, charging an EV can take between 30 minutes and several hours of time before completion.
EV owners also require easy access to parking spots that allow for overnight charging at home or public charging stations; this can present challenges for those living in multi-unit dwellings or without off-street parking spaces.
Manufacturers need to improve charging technology to make EVs more appealing, including installing wireless charging systems which reduce cable-related theft or vandalism and increase theft and vandalism risks. Vehicle-to-grid technology enables EVs to return energy back into the grid during non-driving hours – helping stabilize electricity rates and ease stress on peak demand periods, relieving stress for both utilities and drivers alike. As these innovations advance they can help alleviate range anxiety while simultaneously driving even greater demand for EVs.
Advancements in Battery Life
Electric vehicles (EVs) offer many environmental and ecological advantages over fossil-fueled cars, including reduced tailpipe emissions that contribute to global warming and undermine ecosystem stability, reduced fuel consumption and reliance on oil; all factors which should drive demand for EVs over the 2020-2031 decade.
Carmakers present an optimistic vision of an all-electric future when they unveil plans for new models, yet are scrambling to meet government policy goals and keep up with upstarts such as Tesla. General Motors wants its vehicles to go fully electric by 2035 while Ford Europe wants their European arm to follow suit by 2030.
New technologies can extend battery life, enabling cars to travel farther between charges without compromising on safety or performance. Efficiency gains like lighter weight and reduced aerodynamic drag can significantly decrease battery capacity needs – enabling more attractive electric vehicles (EVs) with similar range as some gas-powered cars and battery manufacturers to sell more units at competitive prices.
Advancements in Charging Networks
Charging stations, affordable light-duty electric vehicles, and advancements in battery technology all contribute to an explosion in electric vehicle (EV) sales growth. Governments also offer various incentives and subsidies designed to encourage their adoption – particularly purchase tax rebates – which help narrow the price difference with conventional cars.
Vehicle-to-grid (V2G) technology enables electric vehicle (EV) owners to sell energy back into the grid during periods of peak demand and help to manage power grid loads more smoothly. Utility providers purchase this energy from EV owners during times of high load to help smooth load on power networks.
With increased awareness of Greenhouse Gas emissions (GHG), governments are intensifying efforts to electrify transportation. This includes policies and incentives designed to increase EV ownership, infrastructure grants and incentives for companies investing in chargers, as well as encouraging drivers to switch over to zero emission cars – especially cities which have set targets to decarbonise public transportation buses and other vehicles.