What Does it Take to Become a Technology Analyst?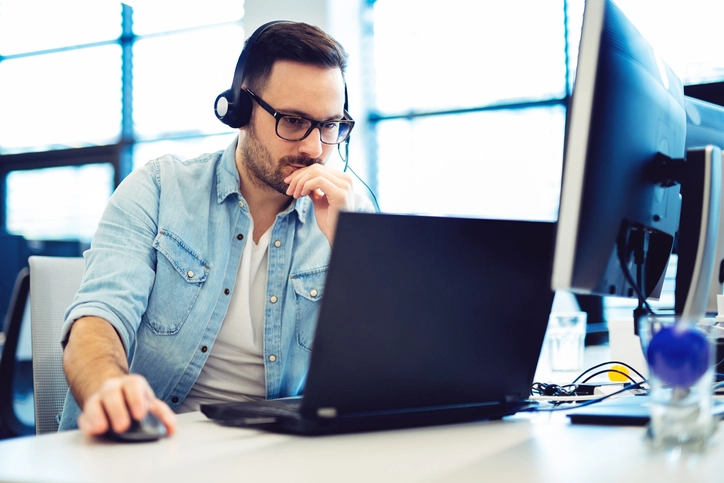 A technology analyst is an individual who analyzes new technologies to determine their benefits for organizations. Typically, technology analysts work for a range of companies, assessing which technologies will benefit them the most. These individuals may specialize in a particular area, such as computer hardware or software development. These professionals develop a detailed understanding of their chosen industry. Some technology analyst jobs even require client calls. To enter this career field, you need a strong education in one of these fields.
The duties of a technology analyst will vary greatly from company to company, but usually include overseeing technology solutions and frameworks for businesses. These individuals are responsible for setting business rules, configuring computer systems according to business requirements, and maintaining existing technology. If you are interested in becoming a technology analyst, check out these related career opportunities:
A career as a technology analyst can be very rewarding. Aside from working with cutting-edge technologies and addressing complex problems, technology analyst careers are also rewarding, and you can have a positive impact on the lives of people all over the world. To become a technology analyst, you must have excellent technical skills, strong problem-solving skills, and the ability to work independently. Besides these skills, you should be comfortable working under pressure and in an environment that demands rapid decision making.
To become a technology analyst, you must have a bachelor's degree in a technology field. Some employers will hire candidates with a master's degree in a related field. In addition to education, technology analysts typically receive on-the-job training and certifications in computer languages and software. While not required, certifications are helpful in demonstrating knowledge of specific areas of the information technology spectrum. These certifications can also advance your career.
An IT analyst must understand the best practices of information systems. They should also be capable of adapting their methods as needed. A top-notch IT analyst should be passionate about blending business processes and IT systems and must possess practical experience developing solutions for various industries. A typical technology analyst role will involve analyzing current systems, architectures, and processes to design solutions that improve company efficiencies. Additionally, they should be familiar with network security operations and compliance with the relevant regulatory bodies.
Technical Analysts are employed by companies for financial and technological analysis. They analyze stock market data and draw conclusions based on their findings. Some Technical Analysts also supervise team projects. This career requires specific education, training, and skills. Many of the best technical analysts have the same analytical and communication skills. If you are considering this career path, consider applying for a degree in the field and hone your skills. There are many rewarding opportunities out there for technology analysts.
As a technology analyst, you'll work closely with various stakeholders. Your job is to interpret technical specifications and communicate them to diverse stakeholders. Technical analysts may earn a base salary of $84,801 (US) or $81,580 in the Manufacturing industry. However, the compensation and benefits of this job will depend on experience, education, and bonus packages. The average salary of an Information Technology analyst is $94,214. There is a wide range of experience needed to be a successful technology analyst, and the best jobs are always in demand.